Hello This is Jamiestar97 (Fran is epics ex boyfriend) I have quite a lot to say although I am not very good at expressing myself and I will try not to consume too much of your time so please bare with me.
Your video was impressive ''babe'' but why didn't you mention how you were cheating with your ex bf Jake jones and used a past picture of you and him together as your updated FB cover while in hospital 2 weeks ago?
You purposely dismissed your cheating with Nick/chuck and tried to justify it, the cheating was the most painful experience I have endured in my life, you didnt just cheat, you only dated Nick for a week and within that short time you skype to strip naked for him!! :s
you are apologising for it and yes I believe that everyone makes mistakes, and often it is not the mistakes that define a person's character, but what they do afterward. I hoped in my heart that you would redeem yourself, That you would be accountable for your actions, ''WORK'' and not ''BEG'' for my forgiveness and try :( whatever you could do to make things right I hung on to the faith that you would step up to the girl I thought you was, but you didn't and maybe that is the most disappointing part of all. instead you repeatedly lied and blamed it on everyone including me for not making you happy, plus you threatened everyone with the police if naked pictures of you surfaced online, did we force you to take your clothes??!! The first thing that happened, my heart races into utter terror, then I go numb, like catatonic numb, then I find out it has all been a lie!!! you weren't really sorry? the person I thought you were has not only become a stranger but breached my trust more than once.
After that you begged for my forgiveness and sent your friends to plead with me and when this didn't work you threatened suicide and was admitted into hospital. I loved you!! you left me to cope with feelings of guilt and grief, now I understand you emotionally blackmailed me to count on me being empathetic, concerned and worried about you, which I was! you talked about ending your life so many times I lost count, you didn't consider how it will effect me or your family!
.
Everyone has feelings Fran, you used me, If you were no longer interested in me then I had the right to know before you go cheat or go looking for someone else!! instead you turn up the fake passion and give me the false sense of security that I have nothing to fear, you always play the 'pity card' or cry rivers of tears while expressing how sorry you are to put me back in the spin cycle of crazy and the false sense of security!! you shamelessly informed me about your bf in your own words ''popped your cherry'' your best friend roxy revealed that you cheated on me over a fight and felt ''guilty''. Once I again I was misled into believing your detailed fabricated lies, well done you have mastered the art of performance.
You responded to ishas comment about her saying you are unable to feel emotion? why do you think she said that Fran, its because of your endless cheating along with your fake apologies you have
an absence of emotional connection and true empathetic feeling with me :( I was very attentive to your emotions and you know it!! but your emotional needs were all about serving your own grandiose self image and not at all about mutuality or reciprocity with me.
You never truly honored my feelings, especially when it comes to taking accountability for your deceitful and conscience-less ways, there was never any meaningful, lasting insight from you :'( because there will be other reports from your friends of you cheating and sleeping with other boys which you effortlessly denied.
I don't understand why you invested so much effort, time and energy into giving the illusion of intimacy and meaning into our relationship? why did you do this to me? do you do it for the sport of it? do you enjoy both the chase and kill?

When I met fran she was ishacools best friend, isha objected to my relationship with fran when we started dating because she wanted to avoid being in the middle of it incase something went wrong, she is not the reason for my failed relationship, infact she became the peacemaker when things went wrong. it upsets isha in many occasions to see us fight and most of the time it was impossible for her to remain neutral, all bff's have disagreements, isha and Fran were no different, after many fights, betrayal, and breached trust the bond created slowly deteriorated and the friendship naturally stopped bringing any emotional reward and joy, quite simply spending time with fran made isha feel it is doing more harm than good. It was challenging for isha to recognise the damage caused by the toxic friendship with fran, especially since she has known and cared about her for a long time. After that she replaced fran with roxy-1 as bff on msp on her profile, therefore fran set out to plot revenge! -.- with the aid of a close friend, fran uploaded a you tube video slandering isha due to her own anger and jealousy!
Fran, didn't care how this had a devastating effect on me and my family! she later on apologised on an art book promted by me admitting she was wrong
But yet she continued to hurt her with lies and betrayal ??? it took isha a very long time to defend herself and speak up against FRAN!


Fran casually dropped in a conversation that she was sexually assaulted by an elder cousin called Jonathan 10 years ago!!! I have known this girl for a year, her revelation left me worried sick for days, unable to sleep! I begged Fran to speak to someone about it as I cannot do anything about it online, but she refused and avoided speaking to me? why?
oh and also fran you mentioned in your video that you didnt even tell isha about your assault but you was aware she knew !! because I asked you if I could tell her as it was bothering me and you said yes! isha decided to speak to fran about it, and when she questioned her allegation fran got very upset and angry and told her she should have got raped and have an overdose.

Please Fran I urge you to tell the truth about your supposed suicide attempt and admission into hospital, no one gets admitted with suicide attempt without being sectioned -.- you posted a selfie on snapchat 6 hours after you were admitted with claimed injuries of 2 broken ankles, a cracked rib and cuts and bruises, who does that? I don't believe fran was admitted with such injuries, this was an extreme form of emotional blackmail, it was a low-blow but effective move because you tapped directly into my compassion for you and triggered the fear that I will be the cause of ending your life if I don't comply to your wishes!

Why do you continue to talk about isha and pandypolos personal details and calling them hypocrites? do you not understand the principles of internet safety? -.-
Lol and fran not everyone is ''humble'' enough to talk about their wealth and how many Louboutin shoes and Gucci bags they have -.-.
PANDYPOLO IS NOT RACIST, you admitted to understanding a statement she made, why are you twisting it now? this is the reason pandypolo was angry with you, you accused her of being a hypocrite and racist , but you told me your best friend/boyfriend David on msp is very racist! You said he dislikes black people and hates Muslims, he admited it during a group chat on kik! You are just unwilling to acknowledge truths that doesn't match your preferences. I have evidence of this do you want me to show it Fran?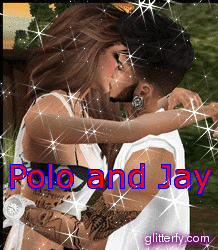 I felt I needed some time to heal and process the situation before publishing and because I don't want my story to come from a place of spite or revenge. Also it has taken me lot of courage to share my personal experience with you because I felt a lot of shame in what happened. ty