(Monday 1st September, Hero Event)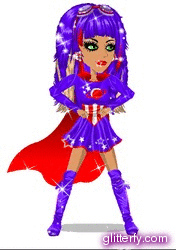 I can't believe I got a pic with ishacool and Roxy in a chatroom thought it would be impossible!!


But it was actually more of a challenge getting a pic with Fran
We Couldnt even get into our own event :D LOL
BUT I
FINALLY GOT ONE
WOW THANK YOU EVERYONE
For making so much effort for heroes day, every single room was full!!



HEROES FOREVER :P
Thank you all, for your participation at todays heroes event, sorry if you couldn't get into any of the rooms because we wcouldnt ourselves Lol, hope you all enjoyed it though?